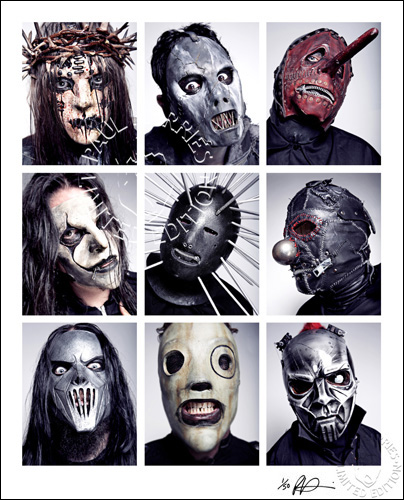 See the Slipknot: Dysfunctional Family Portraits book here

The 9 2008
Des Moines, USA 2008
The nine portraits that were used as the individual Kerrang! covers.

Available as one print (as shown above) or individual prints.
For individual prints please select size and add to cart. Then select band member and add to cart.
Please email me if you need ay assistance with this option.